Oremus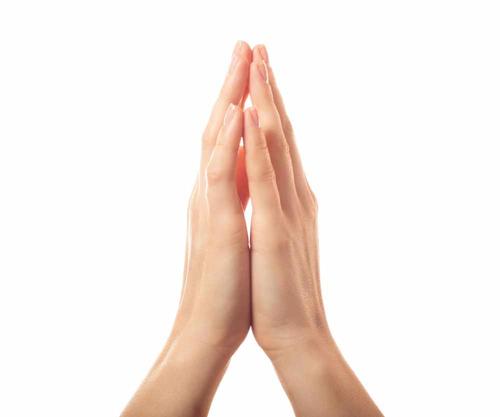 ---
Pray without ceasing. (I Thessalonians 5:17)
Much can be said about the necessity of prayer. How can we pray without ceasing? To do this, we must acquire a spirit of prayer. It is impossible to constantly be saying vocal prayers.
With desolation is all the land made desolate; because there is none that considereth in the heart. (Jeremias 12:11)
Considering in the heart is meditation or mental prayer. And the saints tell us that if we take up meditation and are faithful until the end of time, we will be saved. Saint Alphonsus tells us that we will either give up prayer or we will give up sin. And so, we need to take up the practice of mental prayer or meditation. If we don't take the truth to heart, we will find our self lost now and at the end of the world.
And so how can we make meditation?
Saint Teresa of Avila used a book for two decades to guide her meditation. We can take spiritual reading to a new level and make it meditative reading. And so, what should we read? Below We have reproduced a summary of Saint Alphonsus' method as a guide.
Let us consider that meditation stripped down to the bare essentials is simply a sermon we preach to our own self. After the sermon we make or renew a resolution to carry into our life and thus pray without ceasing. And so, in choosing the subject of our meditation, we should choose something we need to have preached to us.
Where should we go for our sermon material for our meditation?
Saint Therese of Lisieux went to Sacred Scripture to find her little way. Indeed, we do not spend enough time with Sacred Scripture. And there is a resource that makes searching the Scriptures quite easy today. Let us thank God for the benefits of technology and use them wise.
As we study, pray and meditate, let us take notes of the fruits of our meditations. Mark up your books, so you can find important things later. Remember Scripture and spiritual books are tools given to us by God to be used for our sanctification and edification.
And the Lord came and stood: and he called, as he had called the other times: Samuel, Samuel. And Samuel said: Speak, Lord, for thy servant heareth. (I Kings 3:10)
In prayer we must be still and let God have a chance to speak to our hearts.
But thou when thou shalt pray, enter into thy chamber, and having shut the door, pray to thy Father in secret: and thy Father who seeth in secret will repay thee. And when you are praying, speak not much, as the heathens. For they think that in their much speaking they may be heard. Be not you therefore like to them, for your Father knoweth what is needful for you, before you ask him. (Matthew 6:6-8)
Recall the contest between Elias and the priests of Baal (III Kings 18:21ff). The priests of Baal hollered and even cut themselves for hours and yet Baal did not hear them. Meanwhile Elias patiently awaited the hour of the evening sacrifice. When the time came (III Kings 18:36-7) he said his prayer and God sent down fire and consumed his sacrifice.
And he spoke also a parable to them, that we ought always to pray, and not to faint, saying: There was a judge in a certain city, who feared not God, nor regarded man. And there was a certain widow in that city, and she came to him, saying: Avenge me of my adversary. And he would not for a long time. But afterwards he said within himself: Although I fear not God, nor regard man, yet because this widow is troublesome to me, I will avenge her, lest continually coming she weary me. And the Lord said: Hear what the unjust judge saith. And will not God revenge his elect who cry to him day and night: and will he have patience in their regard? I say to you, that he will quickly revenge them. (Luke 18:1-8)
There is much to learn from this parable. We need to be patient and persevere in prayer. God does not answer prayer over night. Let's consider that we have acquired a bad habit over two decades. Will God remove it from us over night? No, He will have us persevere in prayer for some time, possibly years. In fact, He may never totally remove the tendency, but leave remnants to try us.
Therefore, behold I will allure her, and will lead her into the wilderness: and I will speak to her heart. (Osee 2:14)
God does not speak to us in the middle of the turmoil of the world. No, He leads us into the wilderness, that is into solitude, so that He may speak to us in the quiet. This is why in our homes there must be times set aside for quiet and prayer, especially in the mornings. It is a good rule to have no television, radio, computer, cell phone or other distracting electronic device until after the hour of prayer is completed.
And he cometh to his disciples, and findeth them asleep, and he saith to Peter: What? Could you not watch one hour with me? Watch ye, and pray that ye enter not into temptation. (Matthew 26:40-41)
What!?! An hour in prayer, I can't do it! Maybe your life is so hectic you cannot find an hour. But how many of us spend hours in front of a screen of some sort on something that is at best useless? It is time to meditate on how we spend our time. A good practice is to track a typical week and see what we do with every hour throughout the week.
In the beginning an hour sounds like an eternity, but what about ten minutes? And then add five more for fifteen in a month or so. Then add another five. Let us remember that our eternity depends on how well we use our time. So, let us pray.
THE METHOD OF ST. ALPHONSUS
For the exercise of mental prayer it is well to follow some approved method. The method of St. Alphonsus is a very commendable one because it is both simple and practical. He divides the meditation into three parts:
the preparation
the consideration
the conclusion.
With regard to the preparation he says: Endeavor to dispose both soul and body for this important exercise. Dismiss all distracting thoughts and say what St. Bernard said on entering a church: "Remain here, all you earthly and distracting thoughts. I may have leisure for you after meditation." Recite briefly an act of faith in the presence of God, together with profound adoration of His infinite Majesty. Humbly ask pardon for your past offenses, and beg for light and grace to make your meditation well. Recommend yourself to the Blessed Virgin, St. Joseph, your Guardian Angel and your holy patrons. These acts must be very fervent but brief, so as to proceed at once with the consideration. For the meditation proper it is good to use a book, at least in the beginning, so as to hold the attention on the subject for consideration. Pause from time to time when you are particularly impressed in order that, like the bee, you may extract the honey from the flower, or like the dove, take a drink and then look up to Heaven before taking another.
The importance of mental prayer, however, consists not so much in the consideration as in the affections, petitions, and resolutions which must accompany it. The consideration may be likened to a needle, and the affections, petitions and resolutions are the thread of gold that follows it. The affections will consist of short and fervent acts of humility, confidence and gratitude; frequently repeat aspirations of love and contrition, for these are the links of the golden chain that unites the soul to God. One act of perfect love is sufficient to obtain the pardon of all your sins. "Charity covereth a multitude of sins," (1 Peter 4:8), says St. Peter. St. Thomas teaches that every act of love merits a new degree of glory. Perhaps the most important part of the meditation is the petitions which you address to God. The Lord loves to be importuned; and, therefore, never weary asking Him for light and grace, for conformity to His holy Will and perseverance in good; above all things, beg Him earnestly to grant you His holy love. With love, says St. Francis de Sales, we receive all other graces.
Before the Venerable Father Segneri studied theology, he contented himself while at meditation with considerations and affections; but finally, says he himself, "God opened my eyes and from that time on I devoted myself to petitions, and if there is aught of good in me now I owe it to this beautiful custom." Follow the example of this holy man and ask in the name of Jesus Christ for all the graces you need, for God has promised to hear and answer your prayers: "Amen, amen, I say to you: if you ask the Father anything in my name he will give it you." (John 16:23). At the end of meditation proper it is very useful to make a special resolution to avoid some particular fault, or to be more zealous in the practice of a particular virtue. This resolution must be repeated until the desired end is attained. Outside the time of meditation we must endeavor to profit by the opportunities afforded to carry out our resolutions.
The conclusion of the meditation consists in the following acts:
First, thank God for the enlightenment you have received;
Secondly, express your determination to carry out the resolutions you have made.
Thirdly, ask the heavenly Father, for the love of Jesus and Mary, to grant you the grace to be faithful to your resolutions.
It is a beautiful custom, at the end of meditation, to recommend to God the souls in Purgatory and all poor sinners.
"Nothing," says St. John Chrysostom, "proves our love for Jesus Christ better than the zeal we have to pray for our brethren."
St. Francis de Sales counsels us to gather a little spiritual nosegay [a small bunch of flowers, typically one that is sweet-scented.] from the meditation and to enjoy its perfume through the day. He wishes to say that we should select one or two thoughts that have impressed us in the morning meditation, and recall them frequently during the day to reanimate our fervor and to preserve the fruit of the morning meditation.
If you are annoyed by distractions during mental prayer, recall to mind the words of St. Francis de Sales: "If you are occupied during the whole meditation in fighting distractions and temptations you will have made a good meditation. The Lord looks to the good intention we have and the effort we make, and these He rewards." In another place he says: "In prayer we must not seek the delights of God, but the God of delights."
"Ask and it shall be given you; seek and you shall find; knock and it shall be opened to you." (Matthew 7:7).
"Speak, Lord, for thy servant heareth." (1 Kings. 3:9).