January 2018: Year of Prayer
---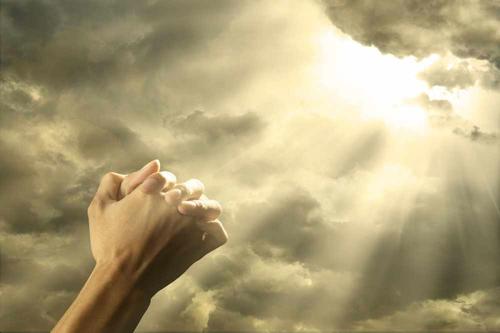 Dear Friends,
We do not ordinarily ask for or make resolutions for the beginning of the New Year. This year We are making an exception. Let us make 2018 the Year of Prayer.
The Church runs on prayer.
The success of the Pope in accomplishing his task depends not on the abilities and talents God has given Us. No, it depends on the prayers of the members of the Church. Your prayers are essential to the Church.
In a book, 'The Living Presence', we read: "Pope Pius IX said on one occasion: 'Give me an army to spend its time on the battlefield of prayer and I will conquer all those who oppose me.' The greatest battles won over the powers of darkness have been gained by the praying army of the Church."
We do not win this battles by what we say, but by the way we live and how we pray before Almighty God. This is not a 'war of words', but a battle with The Enemy. As Saint Paul says: "For our wrestling is not against flesh and blood; but against principalities and power, against the rulers of the world of this darkness, against the spirits of wickedness in the high places." (Ephesians 6:12)
Saint Joseph Cafasso writes: "Take away prayer, and you will at the same take away all intercourse between heaven and earth, between God and man." This is the goal of The Enemy, to take away prayer. And if he cannot take it away, he wants to render it useless.
The Prophet Isaias tells us: "And the Lord said: Forasmuch as this people draw near me with their mouth, and with their lips glorify me, but their heart is far from me, and they have feared me with the commandment and doctrines of men: Therefore behold I will proceed to cause an admiration in this people, by a great and wonderful miracle: for wisdom shall perish from their wise men, and the understanding of their prudent men shall be hid." (Isaias 29:13-14)
We need to pray not from our lips, but from our heart. During this year of prayer, let us pray from the heart for an end to the current crisis.
We would like to quote from one of Our staff: "God is looking for men and women even today in our land, who will stand in the gap for the Church - selfless people, who are not taken up with just their own needs, but who are concerned about God's work. Many believers think that sanctification means just the refinement of their personal conduct and behaviour. But true sanctification makes a person selfless like God is - or in other words, like Jesus."
"Many are willing to deny themselves and take up the cross if that will bring them some benefit - perhaps some spiritual benefit such as a place in the Bride of Christ finally - but still something for themselves. But if we were to ask ourselves, what we have denied ourselves solely for the benefit of others, we may discover that the answer is, 'Almost nothing'."
There is never a time to ask: "what is in it for me?" Instead we should say: "Lord, what wilt thou have me to do?" (Acts 9:6) As we pray for the needs of the Church; let us also ask God what He wants us to do to help His holy Church.
And so, let us pray,
Oremus,
+Michael pp