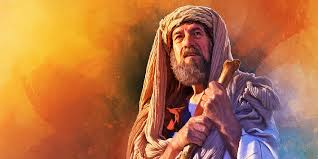 An Approved Father
This is about an earthly father who was approved by God. There is nothing more important in the great work of fathering than the approval of God, because because whom God approves, He helps.
This is what God had to say about Abraham: For I know that he will command his children, and his household after him to keep the way of the Lord, and do judgment and justice: that for Abraham's sake the Lord may bring to effect all the things he hath spoken unto him (Genesis 18:19). What commendation! What confidence in what Abraham would do! And what a privilege to have God make such a promise in response.
God had His hand on Abraham because He had a purpose, a calling for him. We see the extent of that calling in verse 18, where God said "Seeing that Abraham shall become a great and mighty nation, and in him all the nations of the earth shall be blessed?"
A father with such approval as Abraham received is worthy of our close examination. We do well to travel with him and study the principles by which he lived. We want to learn why God was so pleased with him.

We know that Abraham was not perfect. Neither was his life always easy. He encountered some of the most heart-rending situations a father could face. As fathers, we probably think first of Abraham being commanded to offer up Isaac. No doubt it was the supreme test of Abraham's life. It put to test all that he was and all that he lived by. What made this test so difficult?
Next: Abraham's Command