Children Have A Right To be Loved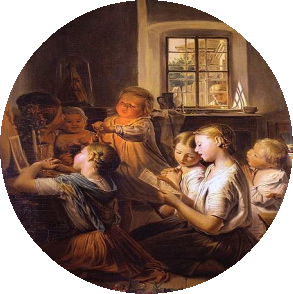 Loving one's children is so natural that God uses the example of a mother's love to show how he loves His own. He also says that He pities his children as a father pities his own children. As fathers, we appreciate God's love in a new way when we realize that He loves us even more than we can love our own children.
A child loved properly by his or her parents understands God's love for them. Their love also provides the deep sense of security every child has a right to have. And their love will prepare him in turn to love others in an ever maturing way as he grows older.
Love must be shown in everyday life. We can express it in many common, ordinary ways. In fact, probably everything we will discuss in this article could come in the everyday category as different ways of showing it.
Showing affection to children is important. Even small infants can sense it. Hospitals have discovered that infants left untouched by humans do not grow as well as those who are cared for with love. Fathers need not be ashamed to show love to their children. While different fathers have different styles, and while the method may change as children grow, there should always be evidence that our children are special and loved.
It takes time to show love. We must avoid falling prey to the idea that our children should know this or that without being told or shown. We must pause in our tasks to look at hurt fingers or to help them with problems. We must sympathize with their disappointments. We must pull ourselves away from our thoughts to listen-really listen-to their chatter, and not just grunt "Uh-huh."
As they grow, we must remember that their problems are just as important to them as ours are to us. Love cares and tries to help wherever it can.