Lesson 10: The Rewards Of Being A Faithful Father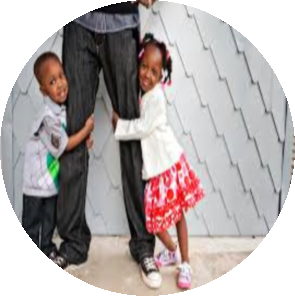 Proverbs 17:6 Children's children are the crown of old men: and the glory of children are their fathers.
Proverbs 27:11 Have wisdom, my son, and make my heart joyful, that I mayst give an answer to him that reproacheth.
Psalm 127:5 Happy is the man that hath his quiver full of them: they shall not be ashamed, but they shall speak with the enemies in the gate.
Proverbs 10:1 The proverbs of Solomon. A wise son maketh the father glad: but a foolish son is the sorrow of his mother.
Proverbs 23:15 My son, if thy heart be wise, my heart shall rejoice with thee:
Proverbs 23:24 The father of the just rejoiceth greatly: he that hath begotten a wise son, shall have joy in him.
2 John 1:4 I was exceeding glad, that I found of thy children walking in truth, as we have received a commandment from the Father.
3 John 1:4 I have no greater joy than this, to hear that my children walk in truth.
List some ways that faithful children are a blessing:

to their parents:

to the church:

to society:

Discuss the letting go process as children become of age and leave

home.

How can fathers continue to be a positive influence on their children

after they are grown?

What can a father do for a wayward child after he is grown?

What are some tips for relating redemptively to wayward children.

Name some good ways that children can sometimes excel beyond their

parents.

How should parents feel when children surpass them?

How does a faithful family compliment a father's testimony and teaching?

What does it take for a father to reap the respect of his children while

they are young and when they are grown?

How much do you think memories of family life stay with an older person?

What do you think are or will be the most treasured memories of home life?