Fresh Mercies, Made Daily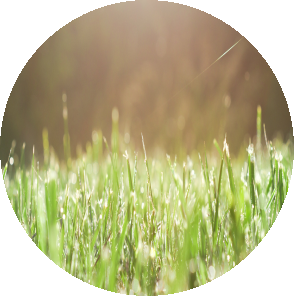 Lamentation 3:22-23
It is of the Lord's mercies that we are not consumed, because his compassions fail not. They are new every morning: great is thy faithfulness.
The morning has barely begun and you are already anxious for what lies ahead in the coming day. Perhaps it's a doctor appointment, an approaching deadline at work, or even worse: the dreaded line at DMV! It doesn't help you still haven't recovered from the fight you had with a family member or the cost of the the car repair from the day before. The stress keeps piling up, with relief seemingly nowhere in sight.
Jeremiah was stranger to strife. His homeland that he treasured so much was sacked by not only their enemies, but by the enemies of God! Talk about tribulation! Yet, Jeremiah proclaimed that it was because of the Lords mercies they were not completely destroyed because of God's compassion.
We can rejoice that in an ever-changing world of sorrow and stress, we have a God who never changes! "Great is Thy Faithfulness"! God is so merciful to give us a brand new morning each day. With the rising of the sun, we enjoy new blessings and mercies for us. We may not know what a day may hold, but God, in His blessings and mercies God has for us. We may not know what a day may hold, but God, in His infinite wisdom and foreknowledge, knows exactly what we will face and equips us with day by day graces needed to face the challenges of life. For this reason, we ought not fret about tomorrow; God has given us new mercies to be used for today. When tomorrow comes, He will bestow upon us new mercies for tomorrow's challenges. Neither can we use today's mercies to continue to dwell on the problems of yesterday. Each morning is a fresh start, what a marvelous gift!
What mercies has God given you today? Take a breath of fresh air and enjoy the new day of blessings.