April 2017: Charity Seeks Not Her Own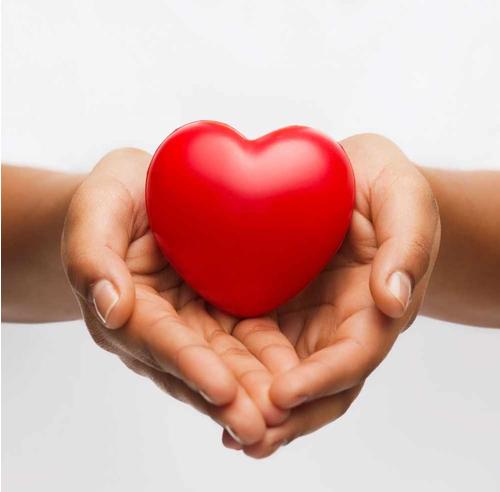 ---
Saint Paul tells us: "And if I should distribute all my goods to feed the poor, and if I should deliver my body to be burned, and have not charity, it profiteth me nothing. Charity is patient, is kind: charity envieth not, dealeth not perversely; is not puffed up; Is not ambitious, seeketh not her own, is not provoked to anger, thinketh no evil; Rejoiceth not in iniquity, but rejoiceth with the truth; Beareth all things, believeth all things, hopeth all things, endureth all things." (I Corinthians 13:3-7)
One of the most important things to consider is this one proposition: "Charity seeketh not her own." We can consider this this way, charity is selfless. Think on this well and take it to heart. We are called to die to self. "And I live, now not I; but Christ liveth in me." (Galatians 2:20)
Saint Thomas Aquinas among others tells us that devotion consists in being ready to do whatever God asks of us. So let us consider some examples. God asked Abraham to sacrifice his son, Isaac. Abraham prepared to do just that.
The call of several of the Apostles is recounted in Scripture:
And Jesus walking by the sea of Galilee, saw two brethren, Simon who is called Peter, and Andrew his brother, casting a net into the sea (for they were fishers). And he saith to them: Come ye after me, and I will make you to be fishers of men. And they immediately leaving their nets, followed him. And going on from thence, he saw other two brethren, James the son of Zebedee, and John his brother, in a ship with Zebedee their father, mending their nets: and he called them. And they forthwith left their nets and father, and followed him. (Matthew 4:18-22)
The moment God called, these four apostles immediately followed. And this is what we are called to do. When God issues a call, we should immediately be self-less and do whatever God asks of us without hesitation.
But he said to another: Follow me. And he said: Lord, suffer me first to go, and to bury my father. And Jesus said to him: Let the dead bury their dead: but go thou, and preach the kingdom of God. And another said: I will follow thee, Lord; but let me first take my leave of them that are at my house. Jesus said to him: No man putting his hand to the plough, and looking back, is fit for the kingdom of God. (Luke 9:59-62)
Jesus is quite clear, we should not hesitate when He calls to us. He who hesitates may just be lost.
And behold one came and said to him: Good master, what good shall I do that I may have life everlasting? Who said to him: Why asketh thou me concerning good? One is good, God. But if thou wilt enter into life, keep the commandments. He said to him: Which? And Jesus said: Thou shalt do no murder, Thou shalt not commit adultery, Thou shalt not steal, Thou shalt not bear false witness. Honour thy father and thy mother: and, Thou shalt love thy neighbour as thyself. The young man saith to him: All these I have kept from my youth, what is yet wanting to me? Jesus saith to him: If thou wilt be perfect, go sell what thou hast, and give to the poor, and thou shalt have treasure in heaven: and come follow me. And when the young man had heard this word, he went away sad: for he had great possessions. (Matthew 19:16-22)
Let us consider this story well. This man has been faithful up to this time and followed the promptings of God to go and question Jesus about his way of life. We know he has been faithful until now, because he has kept the Commandments. The man then asks the question: "what is yet wanting to me?" Jesus then calls this man to follow Him. The man refused the call.
Some may consider that Jesus is offering a higher way of life, which leads to perfection, while permitting a lower way of life that one can save their soul in.
Be you therefore perfect, as also your heavenly Father is perfect. (Matthew 5:48)
Nothing imperfect shall enter Heaven, so let us apply this principle here. God calls all of us to perfection and has given all of us a vocation in life. God has a plan for each and every one of us, and our salvation depends on that plan.
This man is called to leave all and follow Jesus. And yet, he held back. This man was selfish, because he did not want to give up his riches. And so he went away to selfishly return to his riches and lose his soul. Yes, spiritual authors say that his refusal of God's call most likely led him to fall from grace into a life of sin.
Charity seeks not her own. Charity doesn't hold back. When we are called to do something by God, we answer yes immediately.
This man was clearly called by Jesus, and Jesus is God. Should we wait for such a clear call? God sometimes calls people in an extraordinary manner as he did with Moses and the burning bush or as he did with Saint Paul as recounted in Acts chapter nine.
Actually God speaks to most people in a far simpler manner. God speaks to us through His Commandments and those of His holy Church. He speaks to us through the events He puts into our lives. He speaks to us through spiritual reading and meditations. Yes, God is speaking to you right now through these words. And God speaks to us through those He has placed in authority of us. Our duty is to listen for God's voice through the various means He uses to speak to us.
Then Heli understood that the Lord called the child, and he said to Samuel: Go, and sleep: and if he shall call thee any more, thou shalt say: Speak, Lord, for thy servant heareth. (I Kings 3:9)
When God calls, let us also say: "Speak Lord, for Thy servant heareth."