March 2018 - Lord Make Me A Saint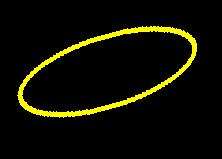 ---
How many of can sincerely say this prayer? Before his conversion, Saint Augustine prayed: "Lord, give me chastity, but not yet." What are we holding back from Almighty God? What would we insert in place of chastity in the above prayer? Saint Francis de Sales said: "Were I conscious of one fiber in my heart that did not belong to God, I would rip it out." What are we refusing to rip out?
Everyone in heaven is a saint. We want to go to heaven, therefore we must also become saints. Purgatory is for those who do not quite make it to becoming a saint in this valley of tears. Let us not underestimate what it takes to be saved.
What Is A Saint?
We get a false idea of what a saint is, when we read some lives of the Saints. We read of miracles and visions and think that sanctity consists in these. But, consider Judas lived with Jesus and probably cast out demons and performed miracles in the name of Jesus. And yet, we fear he was lost. Saint Teresa had visions and locutions, and yet Jesus could show her the place that was prepared for her in hell. Yes, For almost two decades, Teresa of Avila refused to give up one little thing Jesus asked of her. After she gave it up, Jesus showed her the place she had been heading towards. And she was headed there while receiving extraordinary graces, such as visions and locutions, including the one in which Jesus asked of her this small sacrifice.
Then we read of the heroic penances some of the saints performed and consider that we can't do that, so we compromise with the world. Saint Paul wrote the Corinthians (I Corinthians 13:1-3): "If I speak with the tongues of men, and of angels, and have not charity, I am become as sounding brass, or a tinkling cymbal. And if I should have prophecy and should know all mysteries, and all knowledge, and if I should have all faith, so that I could remove mountains, and have not charity, I am nothing. And if I should distribute all my goods to feed the poor, and if I should deliver my body to be burned, and have not charity, it profiteth me nothing." Unless God specifically asks us to do special penances and these are approved by our spiritual director, we are forbidden to do them. Sanctity does not consist in heroic penances.
Saint Alphonsus writes: "But, on the other hand, to be the result of obedience, is an infallible sign that an action is pleasing to God. Nicephorus relates that when the Superiors of St. Simon Stylites wished to ascertain whether the extraordinary and singular life which he led, remaining on a pillar in the open air, night and day, were pleasing to God, they commanded him to come down from his pillar and to live with the other monks. On hearing the command, the saint instantly stretched out his foot to descend, but was told by his Superiors to persevere in his austerities, which he proved by his obedience to be acceptable before God. It is necessary, then, to seek even holy things without attachment to self-will."
And then we read of the tortures the martyrs underwent. Martyrdom is to suffer death in defense of virtue. And thus we have Saint Maria Goretti, who choose death over losing her virginity. Are we ready to suffer death in defense of virtue?
We should consider two other cases of martyrdom, because there is an important message there. First we have the forty martyrs of Sebaste. They were placed on a frozen lake to freeze to death. However, a hot bath was prepared, if any one wished to apostatize. One solider was watching them closely as they prayed through the night that God would preserve their number of forty to remain faithful. And yet, one could take it no longer and ran to warm in the hot bath. Soon, he breathed his last in that bath. The solider seeing the fortitude of the other thirty-nine declared himself a Christian and ran out to join the others on the lake. Soon forty entered heaven, the soldier taking the place of the one who apostatized.
And then there is the story of two men, Sapricius and Nicephorus. Sapricius had wronged Nicephorus, but soon thought better of it and sought to be reconciled. Nicephonrus refused for years to forgive Sapricius. And then up came a persecution and Nicephorus was taken prisoner and being led to execution. Sapricius made last try at reconciliation, but Nicephorus refused. When the final test was given to Nicephorus, he sacrificed to the idols and saved his life, losing the grace of martyrdom. This teaches us that to be ready for martyrdom, we must be living the Christian life fully, following the maxims of the Gospels.
We have been considering what a saint is not, rather than what a saint is. A saint is an ordinary person, who does ordinary things extraordinarily well. There are saints in all walks of life from the humblest to the most exalted. Basically a saint is totally conformed to the will of God. A saint is totally dead to self. Saint Paul said: "And I live, now not I; but Christ liveth in me." (Galatians 2:20) Does Christ live within us?
How do we learn the will of God? Should we wait for a burning bush? Of course not, God is talking to us all of the time. Are we listening? Yes, God is talking to you right now.
We look first to the Ten Commandments, which teach us many things about how we should live. This is why we study them thoroughly in the catechism, which is another way God speaks to us. The Gospels are full of advice on how we should live our lives, which is why we should read from them daily, as well as other portions of Sacred Scripture. This leads to our spiritual reading, which is another way God speaks to us.
God speaks to us through the authorities He has placed over us. We look to our employer at work for direction on how to do our work. We look to the government in civil matters. Finally in spiritual matters we look to the Church, the Pope, the Bishop of our diocese and the Pastor of our parish. Our Pastor speaks to us in sermons. Our Confessor speaks to us in spiritual direction and in the Confessional. From the Church flow the Commandments of the Church, which is another way God speaks to us. Obedience is extremely important in the life of a Christian. "For obedience is better than sacrifices:" (I Kings 15:22) We can perform large penances, but if we are disobedient they are useless.
And God can speak to us in inspirations, which He sends to us throughout our lives. A thought pops into our head to do some good act. Do we discharge it immediately? Do we follow these inspirations?
Most saints find their way by simply doing the will of God day by day. And another way of fulfilling God's will is through the duties of our state of life. Does a mother with several small children think about whether or not she is doing the will of God? No, she simply tends to the children as needs arise, while trying to get her other work done.
Let us pray with sincerity: "Lord, make me a saint."