Heroic Act of Charity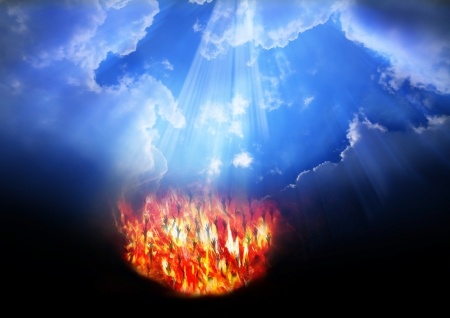 ---
This heroic act of charity in behalf of the Souls in Purgatory consists in the voluntary offering made for their relief, of all our works of satisfaction during life, as well as of all suffrages which may be offered for us after death. This offering we place in the hands of the Blessed Virgin Mary, that she may distribute its merits to those holy Souls whom it is her good pleasure to deliver from the pains of Purgatory.
Let it be understood, however, that we offer hereby only the special and personal portion of the satisfactory merit of our good works, so that we are not prevented from offering our good works, prayers, the Holy Sacrifice of Mass, etc., for other intentions. It is also to be remembered that, though this act is sometimes called a vow, yet it induces no obligation binding under sin.
Since this is an act of the will, any words which express our intention will suffice.
Now that we have gotten the technical issues out of the way, let us consider why we should do this.
Most of us ask: "What is in it for me?" Instead let us ask ourselves why should I do this? It is time to stop being self-centered, which all of us tend toward.
I have shewed you all things, how that so labouring you ought to support the weak, and to remember the word of the Lord Jesus, how he said: It is a more blessed thing to give, rather than to receive. (Acts Of Apostles 20:35)
By giving away of the works of satisfaction to the poor forgotten souls in Purgatory, we are being selfless, rather than selfish. We are placing someone else's interests before our own. And this is what we are called to do as Christians. Let us look at what Jesus did for us. Can we look up at the Crucifix and remain selfish? Unfortunately we can, and unfortunately do. Let us look at the Crucifix and see how much Jesus did for us. Can't we do a little something for others, following His holy example? This is something we should think about on All Souls Day and during the seven days following, as visit a cemetery every day to gain the plenary indulgence for the Poor Souls in Purgatory.