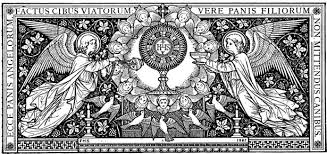 ---
Spirituality of the Liturgical Year Goffine Church Year
Spirituality of the Liturgical Year Goffine Church Year
Or
The Liturgical Year by Rev. Leonard Goffine
The perfect book for family reading. But now you can read it online!
Texts and commentaries for the Epistles, Gospels, and most other Mass prayers (e.g., Introit, Collect, Gradual, etc.) for every Sunday and Holy Day of the liturgical year.
We are not affiliated with the Websites that are posted on this page and it has not been approved by the Holy Father. In saying that, it is a great site to help anyone who desires to have a tool not only to learn more about the liturgical year but to have a tool for those who have no Mass to go to on Sundays.